After the $500 plunge, we're now back to $10,200
Barbara Renata Lorincz20 September 2019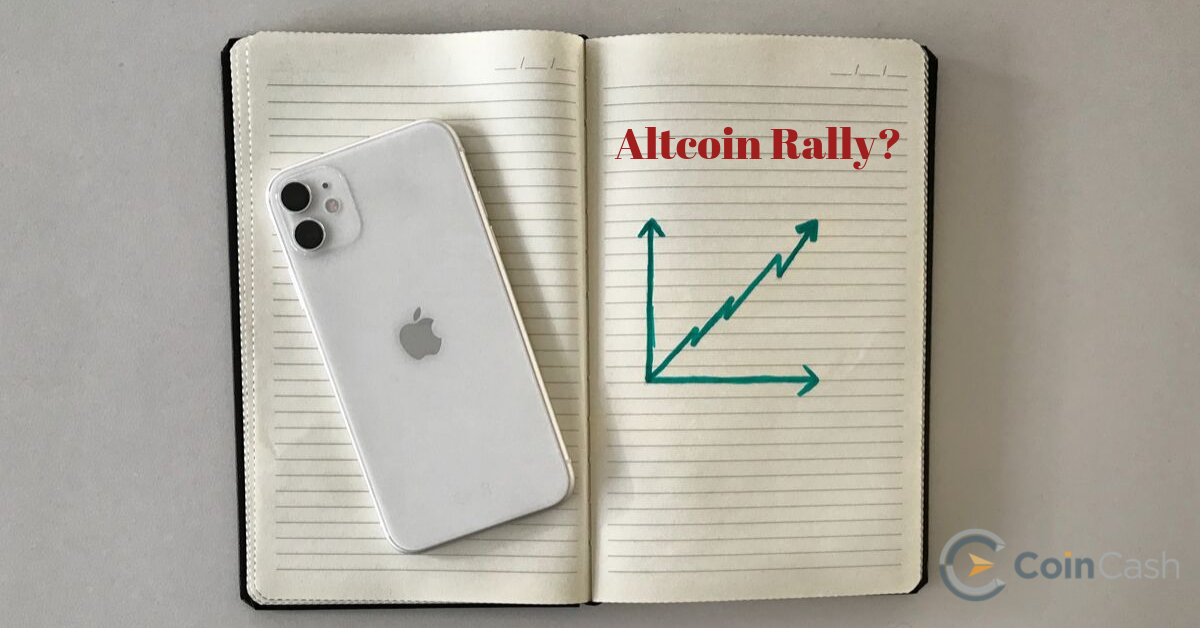 Bitcoin (BTC) prices have climbed and seem to be stabilizing around the $10,200 line after losing $500 yesterday.
Back to the sidle
Recently, the Bitcoin exchange rate has seen something very unusual: its candles have drawn a nearly linear line.
Some have tried to explain why the BTC/USD went up and down hundreds of dollars within minutes at irregular intervals. One theory centres around margin trading - an increasingly popular tool offered by major stock exchanges such as Binance and most notably BitMEX.
While Bitcoin returns to the sideways movement of the exchange rate, Ether (ETH) continues its bullish movement, now trading just above the $220 mark. The most popular altcoin is currently at $221.39, with over 5% daily gain.
Is the altcoin season back?
After a cold summer, altcoins began to spring again, analysts say.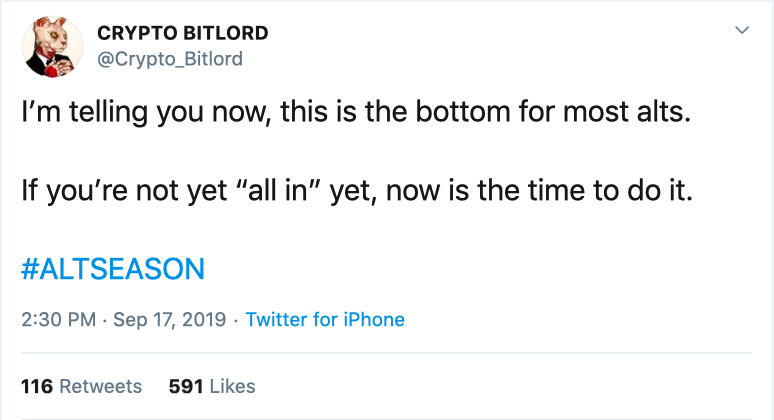 Crypto Bitlord is not the only one who feels the breeze of the upswing. Crypto Loomdart is already feeling the positive signs:

But let's talk more about the numbers: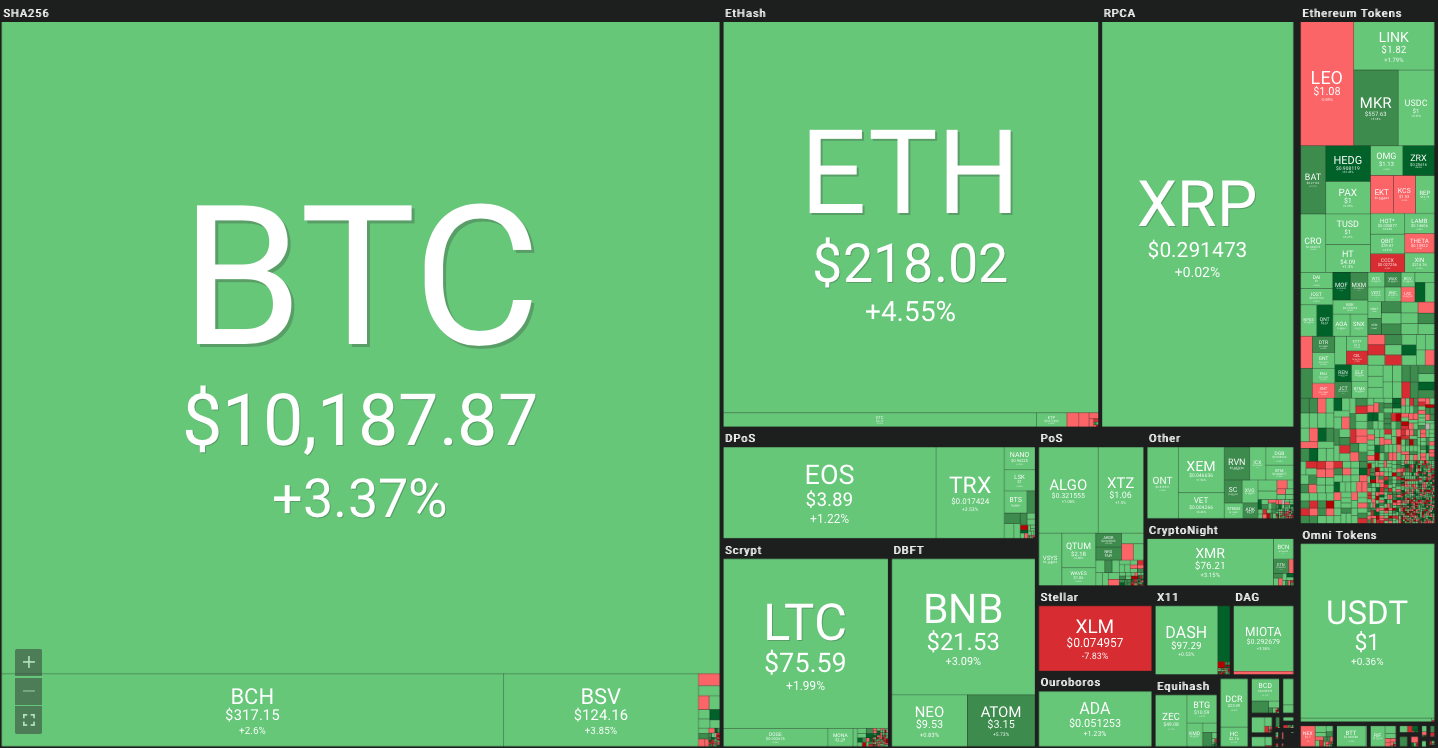 Daily exchange rate changes - Coin360
Did you diversify your portfolio? If so, what kind of altcoins do you own?
Click here if you would like to buy Bitcoin.
Click on the stars to rate the article! :)