Crypto wallet for beginners
Barbara Renata Lorincz17 September 2019
You are familiar with the world of cryptocurrency, but you don't know how to get started?
Bitcoin, Ethereum and Litecoin sounds easy, but you don't have any clue how to buy them?
Okay, I know how to buy them, but where will I store them?
Don't worry, we'll help!
In the following article, you will find useful information you need to install and use a mobile wallet.
We will walk you through installing the BRD wallet now, but of course, you can use a different crypto wallet if you prefer.
First, open the AppStore (depending on your operating system) or Google Play Store on your phone.
Type the BRD word into the search box and download the following app: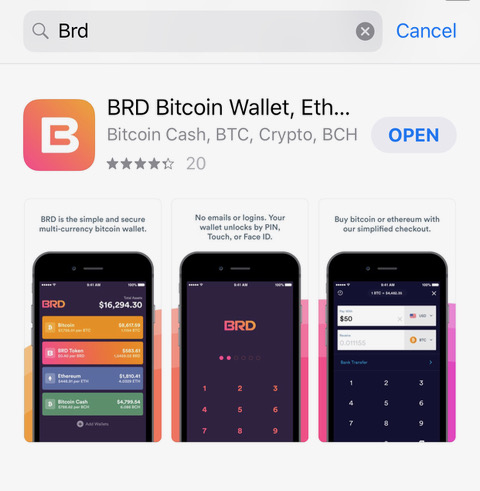 Once the installation is complete, you will see the following picture after opening the app: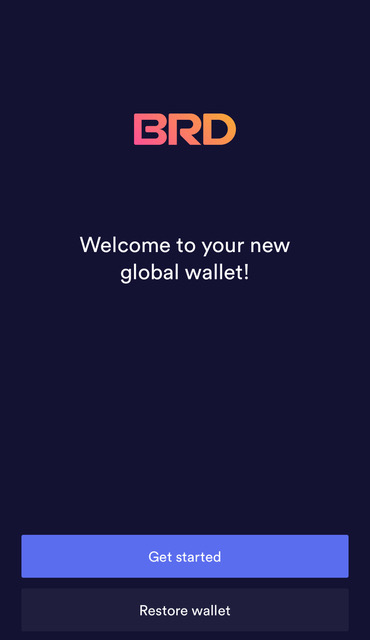 Here you have the option to create a new wallet or restore an old BRD wallet.
Since this will be our first Bitcoin wallet, we need to click on the "Get Started" button.
On the next few screens, you will always have to click on the "next" button until you reach this one: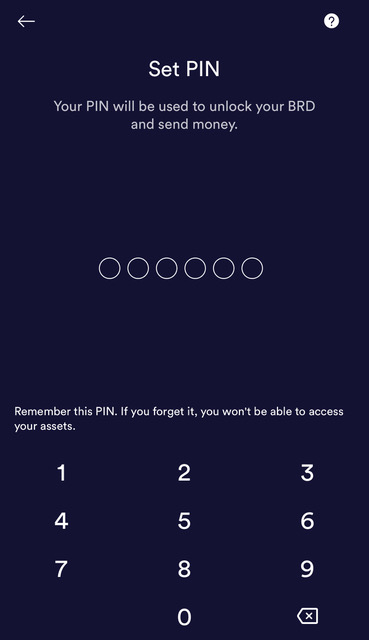 You'll need to enter a six-digit PIN, which will then be used to unlock your BRD wallet and authenticate your transaction upon sending. You must enter a series of numbers that you will never forget, otherwise you won't be able to access your cryptocurrencies!
Once you have set your PIN, this screen will show the following: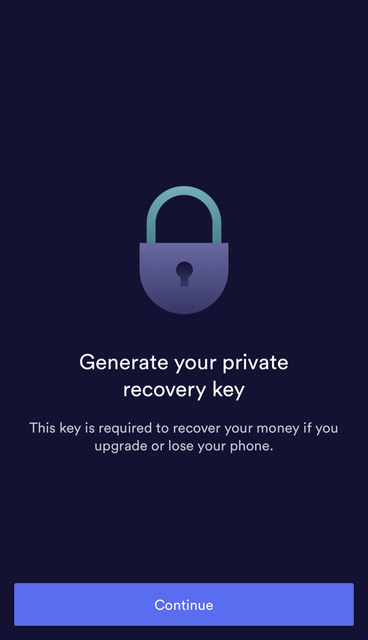 Here you can generate the 12 words that you will be needed to recover your wallet in case you lose your phone or upgrade for a newer version.
You must write down these 12 words in the right order and keep them in an offline place where no one else can access it.
We also don't recommend taking screenshots or emailing it to yourself, both because the app will ask you for a few words out of 12 and for security reasons. If you exit the app during the operation, the process will automatically start over.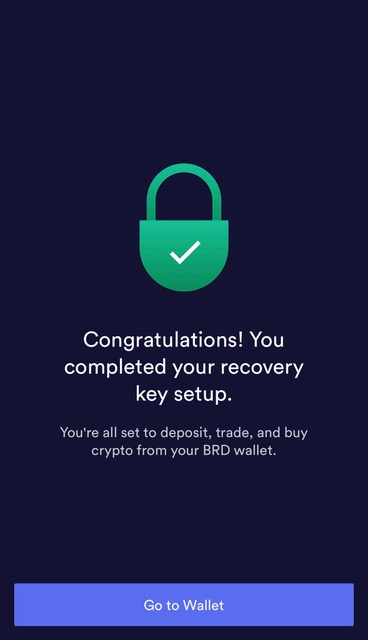 When you are done with this, you have nothing else to do but to sit back and enjoy the benefits of your new crypto wallet.
Click here if you would like to buy Bitcoin.
Click on the stars to rate the article! :)