El Salvador's opening towards Bitcoin
CoinCash5 June 2022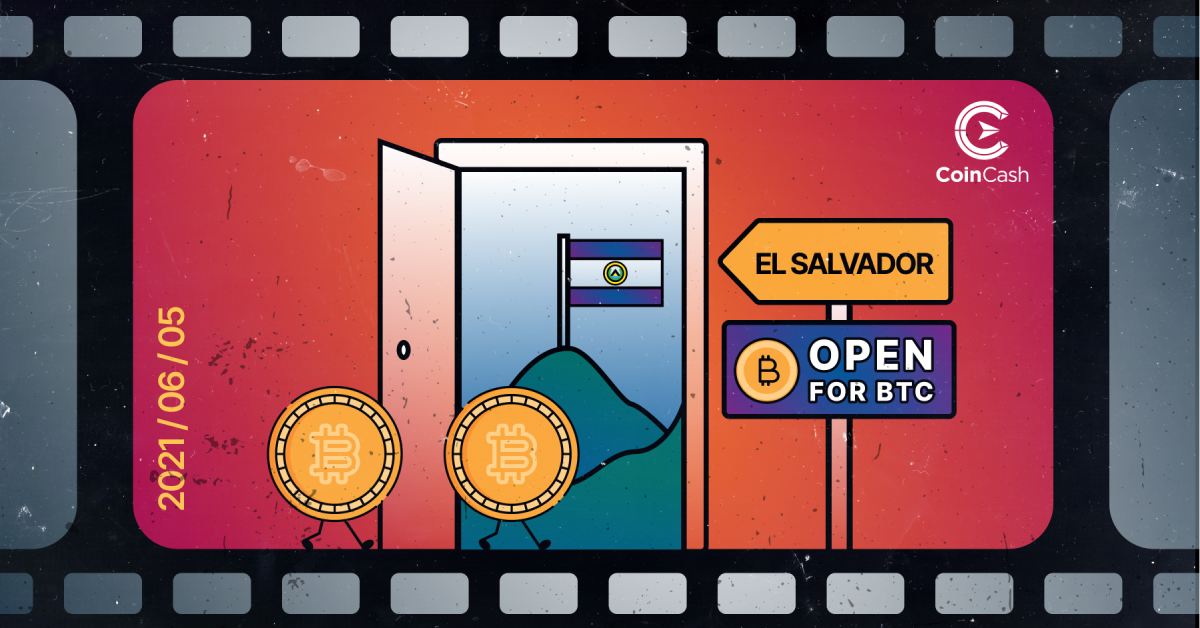 One year ago, on this day, Nayib Bukele, the president of El Salvador announced in a previously recorded video that his country would soon accept bitcoin as a legal tender. A few days later, on the 8th of June, the local Ministry of Economy submitted the draft law to the National Assembly, which approved it within a day. El Salvador made history: Bitcoin became a legal tender in the state on 7 September 2021.
El Salvador's public debt was the main vulnerability of the economy, and the adoption of bitcoin was just fuel to the fire. But the president remained loyal to his decision. The country created its own crypto wallet, named Chivo, and offered $30 of Bitcoin to citizens to boost its use and required companies to adopt bitcoin as a means of payment.
What stands behind El Salvador's decision?
Nayib Bukele deeply believes that Bitcoin will solve El Salvador's economic problems. He pointed out that once BTC takes office, it will facilitate remittances from abroad (the money sent home by migrants), which account for more than 20% of the country's GDP. The problem is that services can charge 10% or more in fees for international transfers, which can take days to arrive and often require a physical presence to receive. In El Salvador, most people use only cash to pay for their expenditures, and around 70 percent of people have no bank accounts nor credit cards. Since Bitcoin enables quick and cheap payments across borders without the need to rely on banking institutions or to be present in person, the state believes that locals can certainly benefit from its adoption. In addition, Bukele believes that using bitcoin could reduce the strong reliance on the US dollar in the country's economy, attract foreign investors and boost domestic consumption.
It was a difficult decision, but worth it
Since the announcement many anti-crypto states have tried to stop the Central American state in its tracks. The International Monetary Fund (IMF) specifically warned Bukele to reverse its decision, but he and the state continued to stand by its decision. Indeed, it has pointed out that cryptocurrency is no longer just an alternative investment. The state is already benefiting from its decision, as it built two ventures, a veterinary hospital and a public school. An ecosystem based on cryptocurrencies is being built and recently there has been a push to exempt foreign investors from taxes on profits on bitcoin. The aim is to allow people from all over the world to become citizens of El Salvador immediately if they invest in the world of crypto's.
Bitcoin has never received so much support and love. While everyone has been trying to escape from the crypto crashes, El Salvador saw the opportunity and bought the dip. Bukele is committed to cryptocurrencies since he has recognised the fact that while there are times when you can make a profit, there are also phases when you need to invest more (wisely, of course). In case the prices are down, this is perfectly normal. But instead of burying the digital asset, it is time to realise that Bitcoin is truly here to stay.
Click here if you would like to buy Bitcoin.
Click on the stars to rate the article! :)