How CoinCash and MrCoin are building their future together
CoinCash2021. november 12.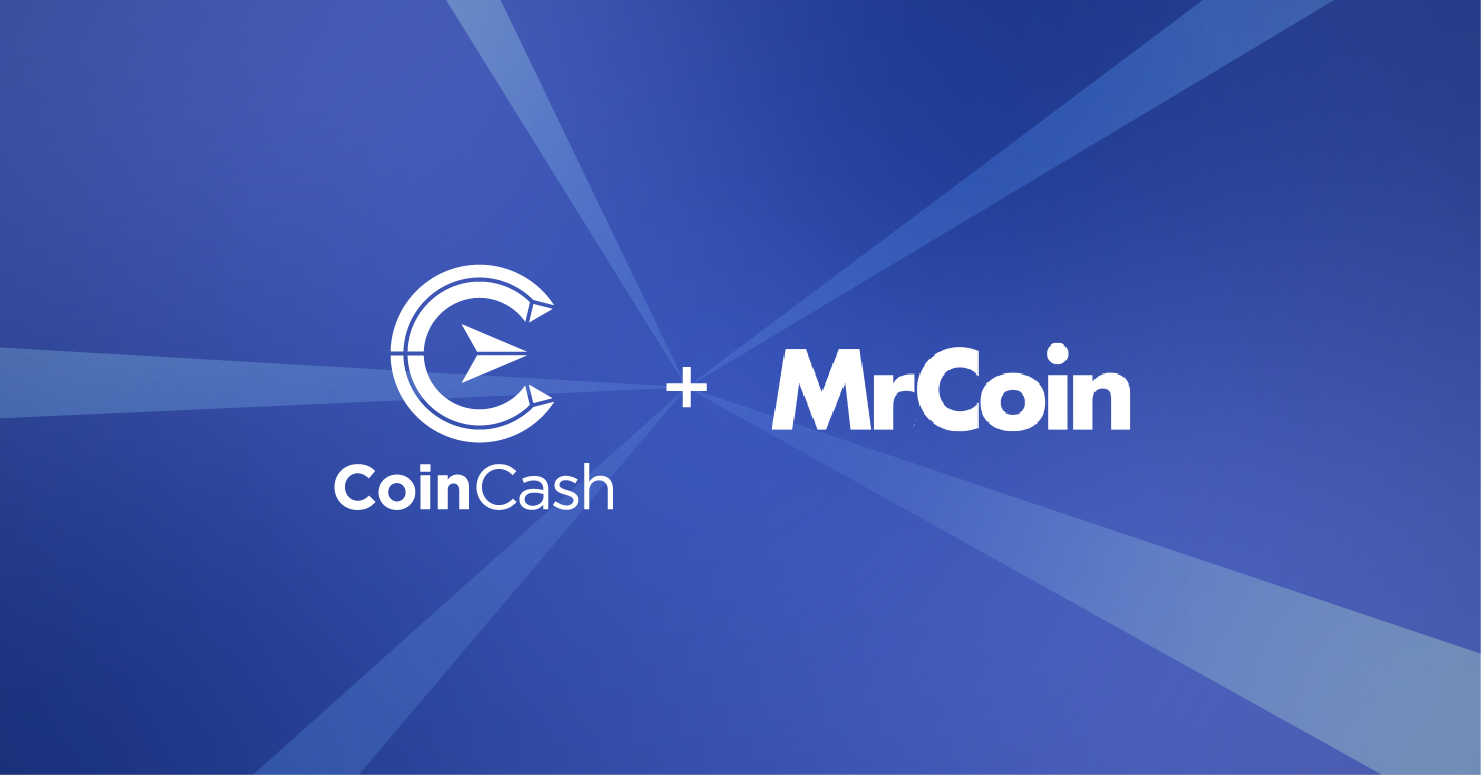 We are pretty sure that you have already read in several newspapers that from November 2021 the CoinCash team will carry on MrCoin's services and intellectual heritage. The acquisition comes after 1,5 years long arrangements and 4 years of hard work – but it was all worth it! Now let us briefly introduce ourselves and our history, describe where we started, what we've been through and where we are now.
The very beginnings
You may be familiar with Attila Mogyorósi and Gábor Galántai, the "Founding Fathers" of CoinCash, but if you haven't heard of them, now it is your chance to get them know better.
Attila is the CEO, the comedian, and the wine expert at CoinCash. He has previous experience in various multinational companies, where he was mostly excelling as marketing, strategic, and innovation leader. (If you are concerned about the exact details of his career, you can find his LinkedIn profile here.) Thanks to his many years of experience in management, Attila knew from the very beginning, what type of people the company needed to make it to the top as a successful market leader.
Gábor is the co-founder and the COO of CoinCash – he is our operations director, our real-life automated system. He runs the company's operations team and all the back-end systems that ride the firm's day-to-day operations. Well, it is Gábor's first "real" job; we would say, he was just an 18-year-old cheeky youngster at the time of the company's founding. Anyway, he had previously gained experience in developing online games and other projects, and has been trained in several areas, such as finance.
It was their mutual friend Csaba Gödry, a former investor in CoinCash, who saw the potential in these two young men, so he shortly introduced them to each other. Finally, with the help of the capital they had invested, the bumpy road to founding a company began.
From Starbucks on Széna Square to Váci road
The army of two soon outgrew itself and the company began to grow at a rapid pace. Right before the arrival of our first CoinCash Bitcoin ATM in November 2017, the team had been expanded by 3 people, followed by 2 more. In January 2018, we moved to our first office, which was at the famous "office corridor" on Váci road. Since then, our team has expanded further, and now nearly 20 people are working on providing you the best possible quality of our services online as well as offline.
Our goal is to make it easy, fast, and safe for everyone to exchange cryptocurrency anywhere in Hungary, therefore we started placing Bitcoin ATMs across the country.
Education and charity were also important
As our Bitcoin ATMs have sprung up across the country and our services began to spread, we also paid close attention to customer awareness, education and promoting good causes for the community we represent.
That is why our blog was born in the first place and continued to provide weekly updates on the most important latest news in the crypto world, in addition to analysing new projects and keeping our readers informed about the trends – so they can make the right decisions about their future investments.
Besides education, we strongly believe in the importance of boosting the use of cryptocurrency as an asset to donate to charity, hence we have helped several foundations – such as SOS Gyermekfalvaknak (SOS for Children's Villages) and the 'Várva Várt Alapítvány' – to set up their websites for cryptocurrency donations and then exchange them for free. In addition, we recently promoted Dress-coding's first Hungarian NFT fashion collection, which was designed for people with disabilities, and after being auctioned, half of the income was donated to painters with Down syndrome.
What path led to our decision?
As we mentioned, it has been a bumpy road, and to be honest, at first it wasn't even about an acquisition. 1,5 years ago, when we started the negotiations, we had an idea of a potential merger. The two companies had very similar visions, they were at one point competing head-to-head for the heart of the Hungarian market. We hardly even realised that the common goal and a pioneering role in the financial revolution have brought the two companies together. Luckily, the last two years of the so-called super cycle has helped Coincash to grow to the point where the generated profits allowed us to acquire MrCoin.
What are our goals with MrCoin?
Our next goals are getting to know MrCoin's customer base, as well as maintaining and improving its service and brand. We will continue to work with the company's team until the end of January 2022 to make the whole process as smooth as possible, and to ensure customer satisfaction. Our aim is to expand MrCoin's current offers and list up to 500 new tokens – but these moves will depend on the customer demand, of course.
In addition to increasing our portfolio, we are also planning to expand our ATM network, adding 4 more ATMs to our current 20. Yes, our plan is to build a huge Bitcoin ATM network covering the whole of Hungary – so that no one has to travel more than 50 km to sell or buy cryptocurrency ever again.
We can say we are really thrilled for the next period, although there will be no shortage of challenges, that's for sure! We look forward to contributing even more to the development of the Hungarian cryptocurrency market in the upcoming period and to provide a well-built bridge between the world of traditional finance and cryptocurrencies. Hope you will join us!
Click here if you would like to buy Bitcoin.
Click on the stars to rate the article! :)