Organizations that have invoked cryptocurrencies
CoinCash14 June 2022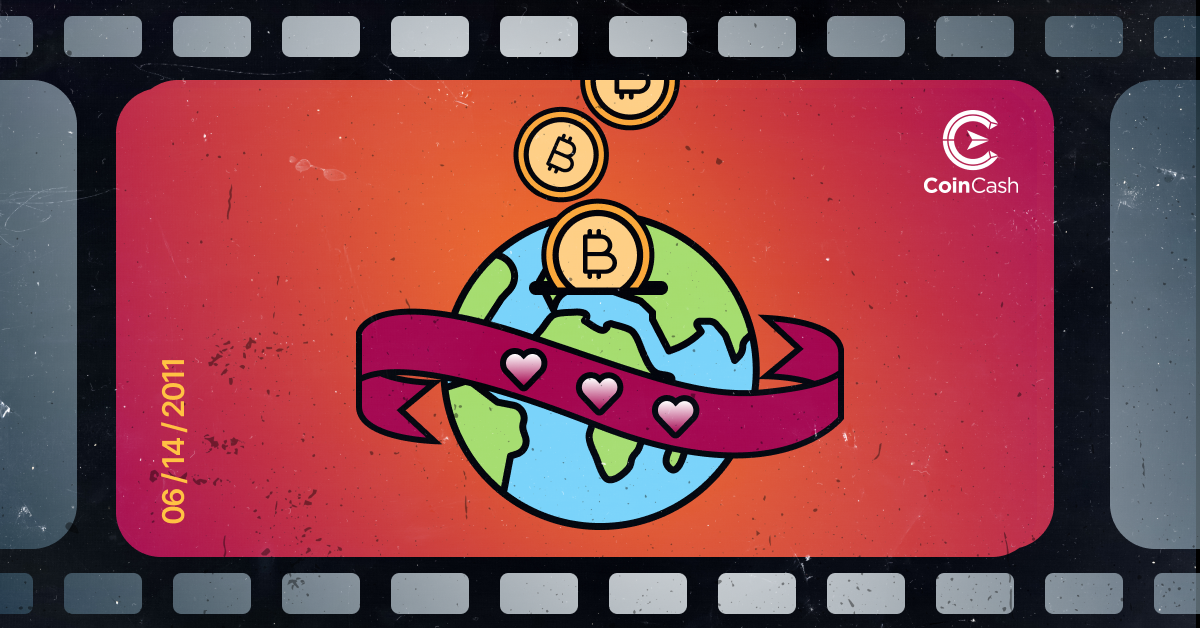 On this day in 2011, WikiLeaks, a non-profit organization, announced that it will now be accepting donations of Bitcoins to fund its activities. Over the years, thousands of BTC landed in the platform's wallet, which made WikiLeaks become one of the most successful organizations. In the following, we will tell you the story of the platform and will present some of the international and Hungarian organizations that have been accepting cryptocurrency donations for some time.
WikiLeaks has always been a Bitcoin and a blockchain fan
The platform's founder Julian Assage has been one of the main promoters of blockchain technology. As rumours of his death flooded the internet, he responded by posting on Reddit about blockchain, proving that he was alive. In the early days of Bitcoin, when most people were still questioning the value of the cryptocurrency, Assage stood up for the digital asset. His organization turned its attention to Bitcoin when Bank of America, Visa, Mastercard, and PayPal all stopped people from using their services to make donations to WikiLeaks. Firstly, the news shocked the public and many wondered how the organization would continue to operate. Fortunately, Bitcoin came to rescue the company and has since stood by them heroically.
International organizations acceping donations in crypto
Globally, many foundations and non-profit organizations accept cryptocurrencies as donations due to their transparency and anonymity. Food for Life Global, an international foundation for physical and mental health, was one of the first to accept cryptocurrencies into its services. Similarly, The Water Project, Liberty in North Korea, and The Leukemia and Lymphoma Society all have been using Bitcoins and other cryptos to help those in need for some time.
With CoinCash you can also donate crypto in Hungary
SOS Children's Villages was the first in Hungary to turn to cryptocurrencies with the help of CoinCash, which gave the supporters the opportunity to help orphaned children's life with Bitcoin and Ethereum. In addition, the Long-awaited Foundation's dream came true with the help of crypto donations, as thely made them possible to build a home for women and their children. To show our support, we dominated each foundation 1 BTC. A year later, we teamed up with MrCoin and Inlock to launch a fundraising campaign in support of health workers. Donations could be made through a dedicated platform in Bitcoin, Ethereum, USDT, and USDC as well. In addition, as the Russian-Ukrainian conflict escalated, we did not stay idle either, together with the Budapest Bike Mafia we collected BTC and ETH to help the Ukrainians in trouble, and an article was wrote by us, collecting organisations that were waiting for donations in cryptocurrency, but we also mentioned some who organised other forms of donation. We've also worked with Camp Courage several times, most recently on our CoinCash x MrCoin Bitcoin Pizza Day, but you can also support a good cause now. In addition to these, we're planning more fundraisers in the future, so if you have some crypto to donate, follow our social channels and watch our news, or contact us!
All this together proves that our beloved cryptocurrencies are useful tools in many situations. For example, in the Russian-Ukrainian War, organizations in Ukraine have been able to successfully raise funds through cryptocurrencies. The list of organizations that accept cryptocurrency is quite long, so it is time to recognize that the financial revolution stays with us, and we should take advantage of it.
Click here if you would like to buy Bitcoin.
Click on the stars to rate the article! :)