PayPal's approach to Bitcoin - was it worth it?
CoinCash21 October 2022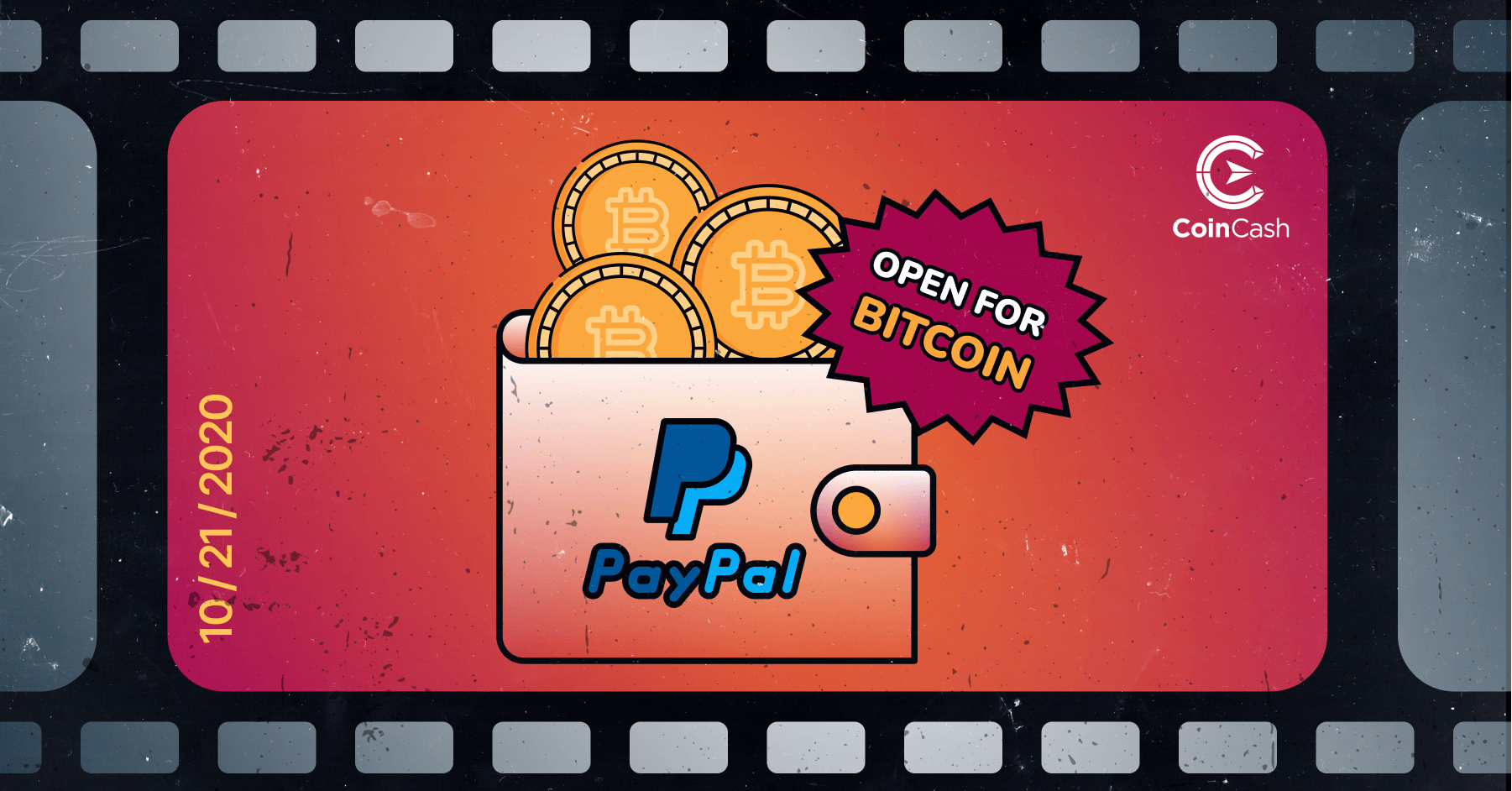 Two years ago today, U.S. payments giant PayPal Holdings took its first step into cryptocurrencies. The company joined the financial institutions accepting cryptocurrencies and allowed its users to buy, hold and sell cryptocurrency directly from their PayPal accounts.
The news spread like wildfire, sending Bitcoin's price above $13 000. Many of us don't even remember, but BTC struggled for months to break the $12 000 level at that time. There was great rejoicing when PayPal's enthusiasm for cryptocurrencies was no longer a rumor but a reality. The company was also granted a first-of-its-kind conditional Bitlicense by the New York State Department of Financial Services (NYDFS).
Is it really good for us if PayPal gets involved?
In 2020 PayPal was already one of the largest global payment service providers, with 346 million active customers. But we should add that not everything is black and white, and while the announcement captured everyone's imagination, the crypto community wasn't happy with PayPal's idea at all. On the one hand, the company handled the private keys itself, and on the other hand, many thought of the service as a marketing ploy.
Well, things change fast. Earlier this year, the CEO of PayPal said the sector would deliver the financial reform we had been waiting for, and they confirmed they are exploring a stablecoin as well. PayPal then let its British customers buy, hold, and sell digital currencies, which marked the first international expansion of the company's crypto product since it launched in the U.S.
As for the current situation, the online payments giant has repeatedly confronted its users, banned their accounts, and then issued a policy update prohibiting customers from using its services as promoting misinformation. Users started deleting their accounts, so PayPal quickly retracted the policy, saying it was a mistake.
While the management is at war on similar issues, the company's commitment to cryptocurrencies remains undiminished, which could have useful implications for the future of the sector.
Click here if you would like to buy Bitcoin.
Click on the stars to rate the article! :)