Positive start: BAKKT just launched
Barbara Renata Lorincz23 September 2019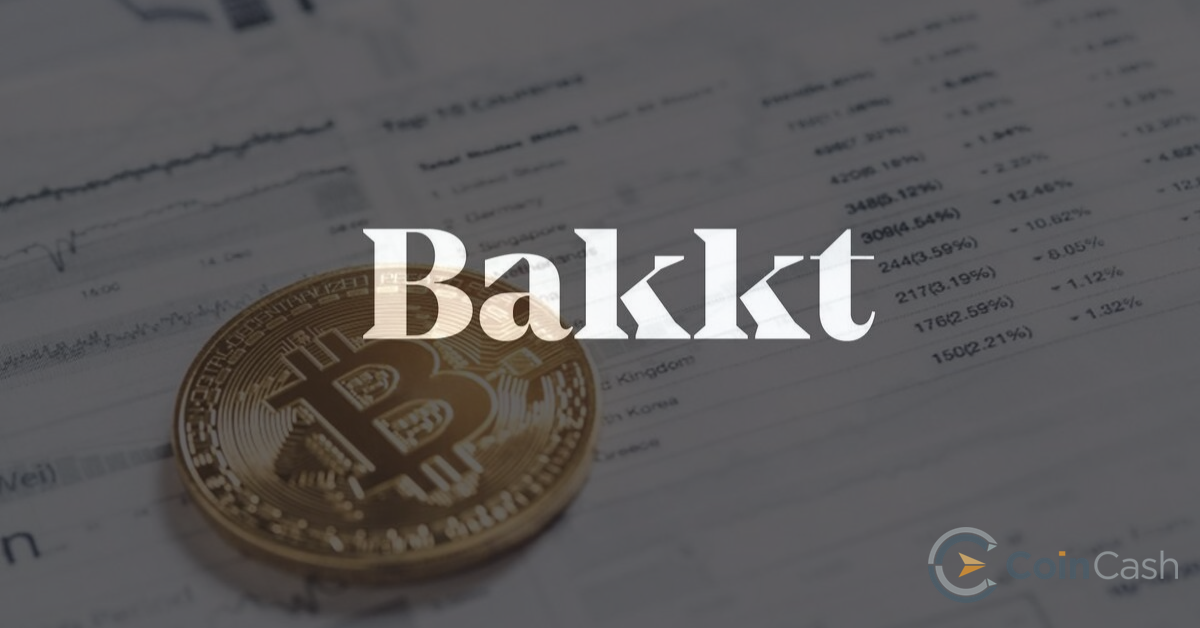 The long-awaited Bakkt Bitcoin (BTC) futures market response was positive. However, the Bitcoin exchange itself did not react and fell back to below $10,000 this morning.
Promising first steps
The crypto community has been waiting for this day for months, which has finally arrived. A few hours ago, the physically served Bakkt Bitcoin futures contracts came into effect and investments began to flow.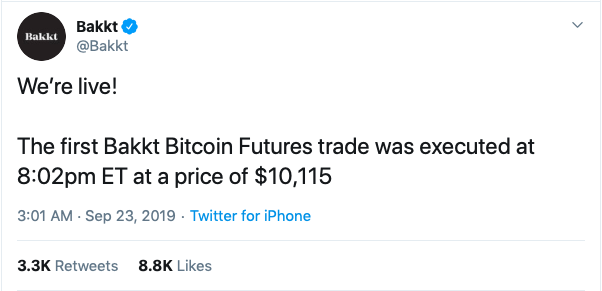 At the time of writing, monthly contracts have reached 18 BTC, which is a pretty strong start. The first was performed at 8pm for $10,115.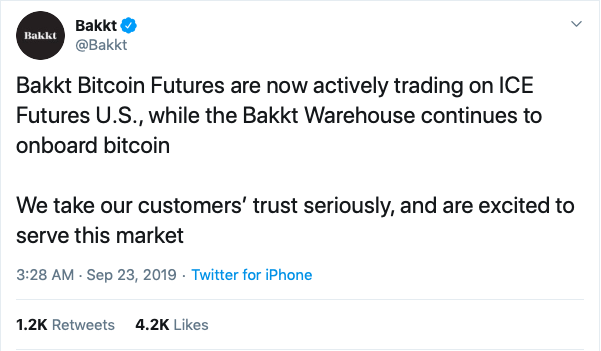 Bakkt has been dealing with customers for months and increased its Bitcoin stock, so no rally in BTC prices was expected. There was some enthusiasm, but the introduction was largely underperforming in terms of influencing the Bitcoin exchange rate.
Were you expecting an exchange rate surge following the introduction of the Bakkt?
Click here if you would like to buy Bitcoin.
Click on the stars to rate the article! :)