The biggest Bitcoin conferences
CoinCash22 August 2022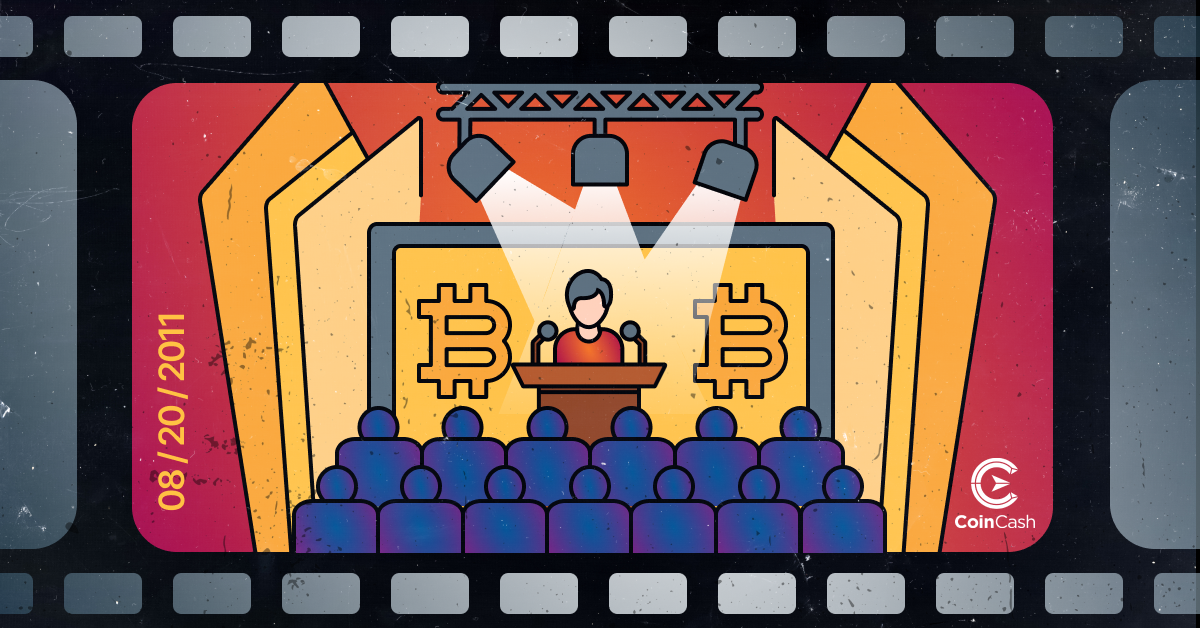 The first Bitcoin conference was held on 20th August 2011 in New York City. At that time, only 75 Bitcoin enthusiasts headed to NY; but now, 11 years later, the biggest conferences attract more than 30 000 participants. What has changed and which events are worth a visit in 2022? Let's find out!
Has Bitcoin gone mainstream?
In NYC, participants mainly discussed Bitcoin mining and the blockchain technology, but luckily there were already some exciting announcements. For example, some crypto startups were presented, and even Bitcoin developers Gavin Andresen and Jeff Garzik took to the stage. Among networking, the mysterious identity of Satoshi Nakamoto was being discussed, but instead of going into a never ending discussion, Andresen told the audience that in five years the cryptocurrency would simply become a part of our everyday lives.
Well, the hype has remained, but Bitcoin has truly become mainstream. More monumental events were announced and even the Blockchain Budapest, a major conference was born in Hungary.
How was it going, Bitcoin?
After New York, Bitcoin conferences were held in Prague and then in London. However, things were different in the UK at that time, and the conference focused more on the technical details. All in all, the event held in San José radically changed the theme of the conferences, and from then on they have been focusing more on the pragmatic guide to the future of Bitcoin.
Later Amsterdam, Singapore and Miami also fell into line, while in 2017 the conferences held in New York already boasted 8 500 participants. Other prominent events include the Malta Blockchain Summit 2018, the Paris Blockchain Week Summit, Consensus 2019 in New York, Blockchain Live in London, and the Ethereum Community Conference. It became the norm to make exciting announcements and the focus was on the big names in the crypto sector. All these together have brought us to the Bitcoin 2021 conference in Miami, where the President of El Salvador announced that they would adopt Bitcoin as a legal tender.
Huge Bitcoin conferences in 2022
The good news is Bitcoin 2022 is coming to Amsterdam on 12th October. Speakers at the event include Adam Back, Co-Founder and CEO of the blockchain technology company Blockstream, Pierre Rochard, Bitcoin Lead Strategist at Kraken, and Ray Youssef, CEO of the digital asset marketplace called Paxful.
Meanwhile, Dubai is ready to dedicate a week to the Metaverse, where Yat Siu, CEO of the venture capital company named Animoca Brands, several blockchain experts, developers, and NFT artists (including VESA) will talk about the usage of the technology.
There will also be an exclusive NFT Show in Spain, where you can meet Sam Hamilton, Director of the Decentraland Foundation, and Laurent Perello, who is a TRON DAO Blockchain Advisor.
Huge conferences will be held in Turkey and in the UK, as they are about to close the year with a blockchain week. In Istanbul, you can have a chat with Beryl Chavez Li, Co-Founder of Yield Guild Games, and Wes Levitt, Head of Strategy for Theta Labs. But if you choose to stay in London, Dotun Rominiyi, Director of Emerging Technology at London Stock Exchange, and David Palmer, who is Vodafone Business lead for Blockchain Technology will help you understand what blockchain technology is all about.
Bitcoin conferences are great opportunities to meet members of the cryptocurrency community in person. Let's face it, it's not every day you get to meet some of the biggest Bitcoin enthusiasts! The metaverse is good, the anonymity is even better, but to party the night away with your real crypto buddies is truly the next level!
Click here if you would like to buy Bitcoin.
Click on the stars to rate the article! :)