13 Bitcoin ATMs at your service
Barbara Renata Lorincz5 December 2019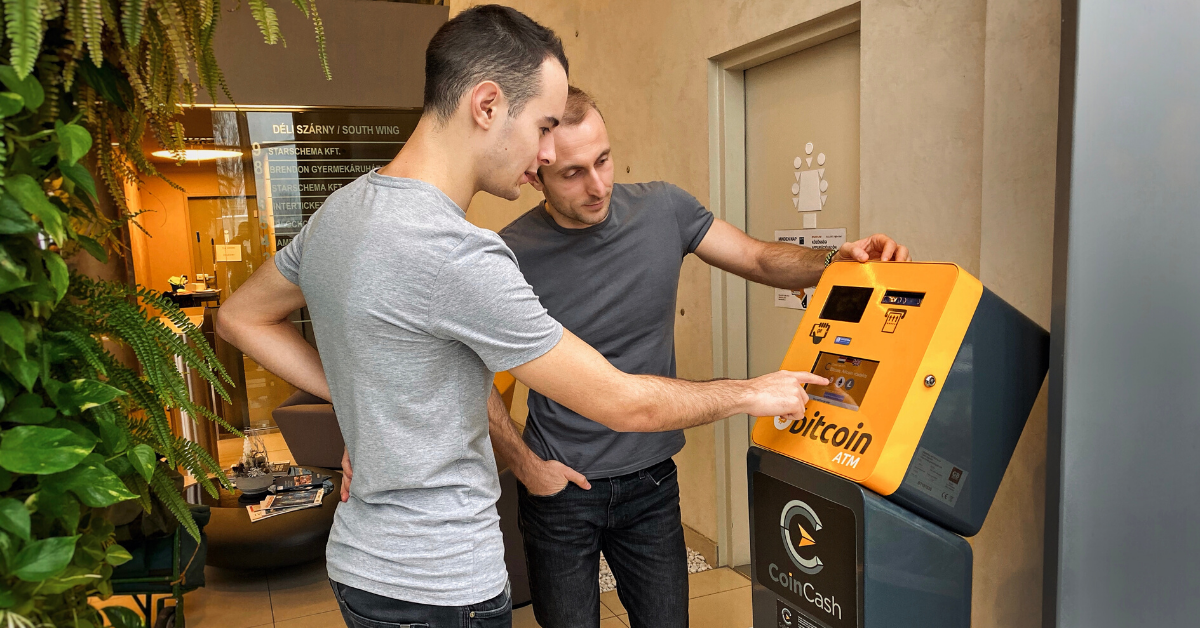 The first CoinCash Bitcoin ATM arrived in November 2017, 1 year later we operated 5 ATMs nationwide. Only two years after we launched, we can proudly call ourselves the owners of 13 ATMs, which makes us the largest Bitcoin ATM network owner in Hungary.
13 Bitcoin ATMs nationwide
From the start, we have tailored our service to your needs and will continue to do so in the future. The demand for exchanges via Bitcoin ATMs has been growing ever since we started, so in addition to our online services, we have been paying close attention to expanding our network and providing convenient cryptocurrency exchange throughout the country.
New ATMs at Konzolvilág stores
Konzolvilág (Console World) has been serving gamers since 2004 for over 15 years now. The team is constantly developing, expanding its range of services and open to new technologies.
András Dovgal, CEO of Konzolvilág, said that the gamer community is open to cryptocurrency, and this service will add a great value to their portfolio.
Online game enthusiasts are frequent customers at CoinCash, so we are sure that new ATMs will soon find their regular audience among gamers as well, said Attila Mogyorósi, CEO of CoinCash.eu.
Where can the new ATMs be found?
We have launched several new Bitcoin ATMs in Konzolvilág stores in Budapest. In the case of ATMs in the countryside there is also a change, but let's look at it. (Want to learn more about our ATM network? Click here to visit our page.)
Changes in Győr, Pécs and Szeged
The ATM in Győr has moved from the Visitors' Center to the Konzolvilág in Árkád, offering Bitcoin purchase with cash every day from 9 am until 8 pm.
Our machines in Szeged and Pécs found new homes in the Konzolvilág of the local Árkáds. The former moved from Szeged Restaurant, the later one from I love Pécs Café.
New ATMs in Budapest and Miskolc
New ATM placing always takes your needs into account. We are happy to announce that 4 new ATMs in Budapest and one in the countryside has found its new home. Allee will soon receive a crypto ATM in addition to Westend, Árkád and Arena Mall. We have placed "big" so-called bi-directional Bitcoin ATMs on these sites, so you have the opportunity to both buy and sell. In Miskolc, you can find our new ATM at the Plaza, in the local Konzolvilág.
Two-way Bitcoin ATMs suitable for bitcoin, litecoin and ether buying, as well as bitcoin and litecoin selling:
One-way or buy-only Bitcoin ATMs suitable for bitcoin, litecoin and ether exchanges:
Click here if you would like to buy Bitcoin.
Click on the stars to rate the article! :)