The story of the Winklevoss brothers and the crypto market
CoinCash11 April 2022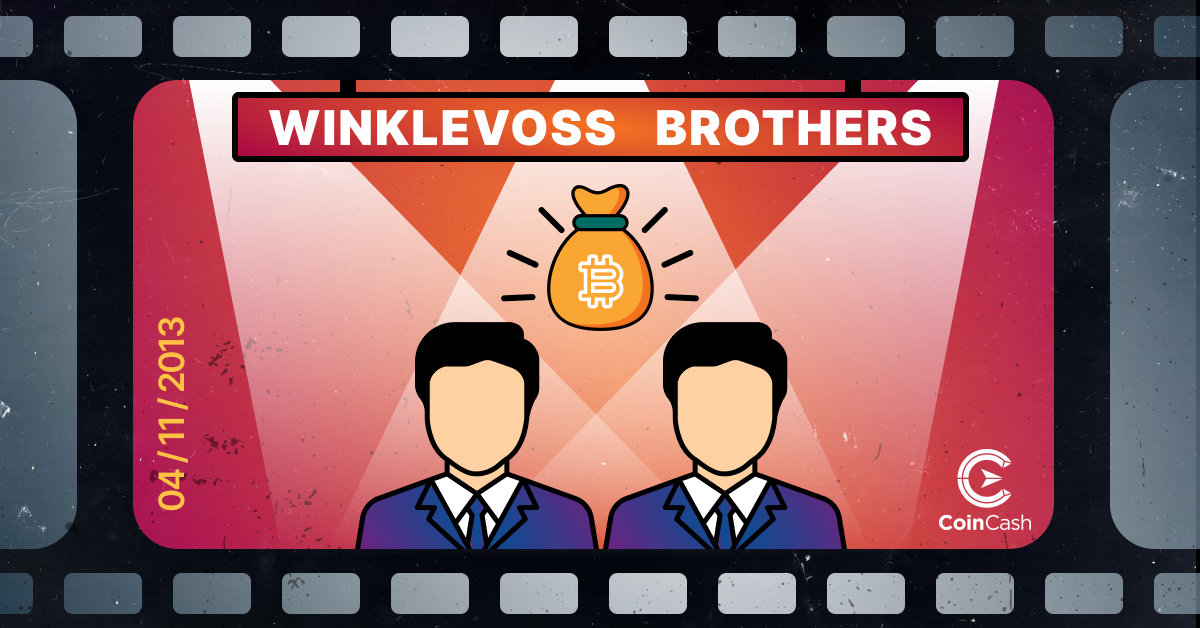 Let's take a look back to the 11th of April, 2013. 9 years ago, on this day the Winklevoss brothers, best known for their legal battles with Facebook CEO Mark Zuckerberg, are happy to announce that they own approximately $11 million in bitcoin. Nine years ago on this very day, Cameron and Tyler Winklevoss took center stage in the special life of Bitcoin - and it was just the beginning.
"We have elected to put our money and faith in a mathematical framework that is free of politics and human error," Tyler said.
At that time, Bitcoin hit a new record high of $240, but people really didn't want to take it seriously. "At some point that narrative will shift to 'virtual currencies are here to stay. We're in the early days."- Cameron Winklevoss said to the New York Times.
The good news is that despite the philosophical skepticism and doubts about the sector, the guys believed in Bitcoin and that, unlike the US dollar, the digital currency was designed so that it's every man for himself. Of course, it's only with hindsight we can see things for what they are, but we are sure that anyone who had been listening to the guys' brilliant ideas is now somewhere on a magical island, basking in the glow of the sun.
The way Winklevoss brothers became crypto billionaires
The Winklevoss brothers once achieved global fame with rumors claiming Mark Zuckerberg had stolen their idea for the social network platform called Facebook. After several years of legal battles, the parties agreed to trade $20 million cash and more than a million Facebook shares. The twins didn't mope about the company long after that. In 2012 they came across Bitcoin, and they began using their Facebook money to invest. At that time the duo was rumored to own 1% of all Bitcoin in circulation.
The boys first announced in April 2013 that they had bought their very first Bitcoins for $10 a year earlier, and the idea of creating a Bitcoin fund was already in the back of their minds. After launching their crypto-focused company called Winklevoss Capital, they also got involved in the development of BitInstant bitcoin exchange.
In 2015, amidst a strict regulatory framework, they founded the first regulated US crypto exchange, known as Gemini, and after its debut, the twins continued to add to their digital asset portfolio. In December 2017, the price of Bitcoin peaked at over $18,000, and despite a sharp price fall, the twins, alongside Satoshi Nakamoto, officially became world's first bitcoin billionaires.
In 2019, the Winklevoss brothers invested in crypto lending platform BlockFi, and later they bought the NFT marketplace Nifty Gateway. Two years after that, in 2021, both BlockFi and Gemini had made a slash with their crypto credit card to reward users with Bitcoin and other cryptocurrencies in exchange for using their product. This year, Tyler and Cameron have made it to the top of the list of crypto billionaires with crypto fortunes worth around $4 billion each.
To be sure, the enthusiasm of the Winklevoss brothers has been unbroken throughout and they have persevered in their vision of supporting Bitcoin, setting a good example for cryptocurrency Hodlers.
Click here if you would like to buy Bitcoin.
Click on the stars to rate the article! :)