Yuan sinks to 11-year lows against US dollar
Barbara Renata Lorincz7 August 2019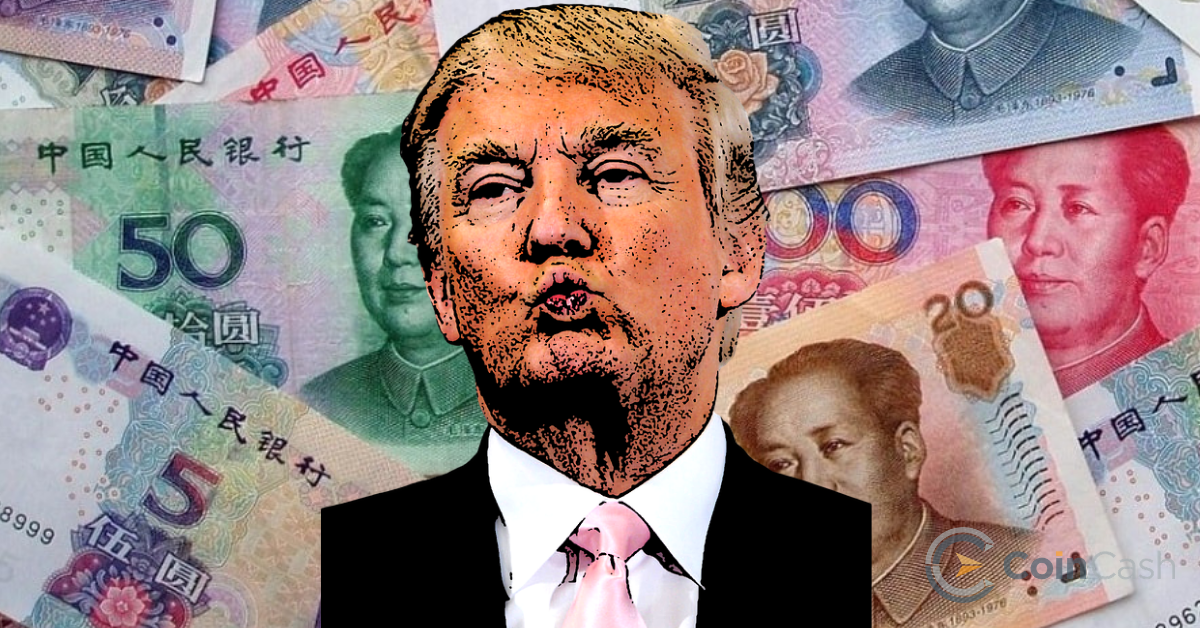 Bitcoin is up 5%, while the Chinese yuan (CNY) has plunged to unexpected lows against the dollar which we haven't seen in the past 11 years.
China's currency has plummeted against the US dollar in the past couple of days. The exchange rate between the two currencies depreciated by more than 2%, meaning that for the time being, one US dollar could worth nearly 7 yuan.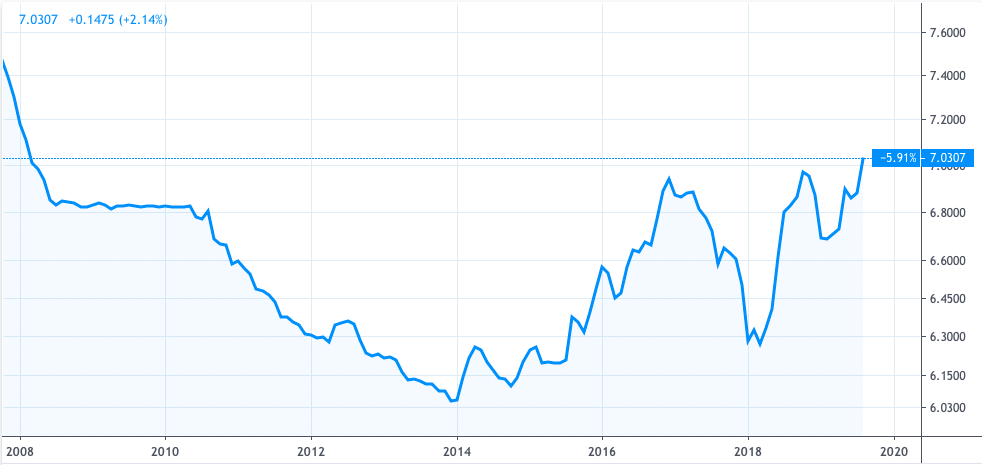 This fall is due to the recent decision of the People's Bank of China (PBoC). The country's central bank has set the daily reference rate at 6.9225, the lowest since December.
Meanwhile, Bitcoin has risen 5% and is currently trading at $ 11,796 at the time of writing.
Rumour has it that the PBoC fixed the reference rate as a result of US President Donald J. Trump's tariff decision. The decision, which will come into force on September 1, essentially imposed a 10% tariff of $ 300 billion on Chinese imports.
Will it trigger the Chinese to load up on Bitcoin?
As we have seen on countless occasions recently, trading in Asia is dictating market movements for bitcoin and cryptocurrencies as they were always bullish on crypto despite the government's efforts. Will the bulls run harder this time? Well, in case of an economic turmoil everything becomes possible.
Click here if you would like to buy Bitcoin.