Mayday, Mayday! What happened to the Bitcoin price?
Barbara Renata Lorincz25 September 2019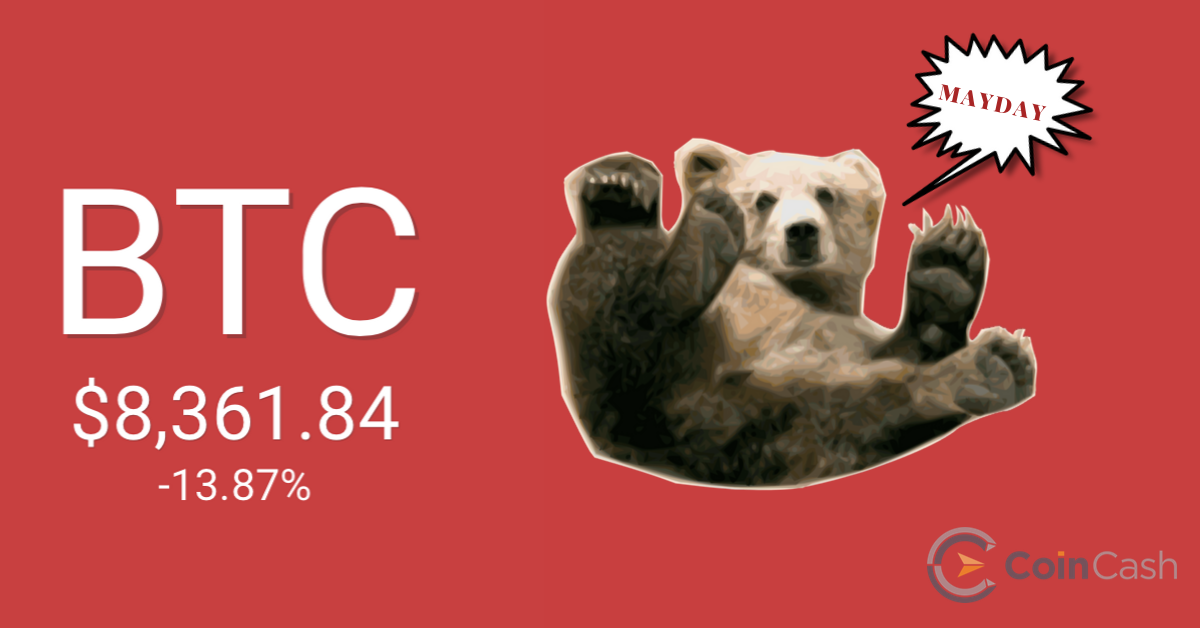 After the quiet snooze of the past few weeks, I almost dropped the phone this morning when I routinely opened one of my favourite apps on the subway to check where the Bitcoin price was heading after the Bakkt launch.
Candles have shown that the exchange rate has fallen by $1,000 in one hour and $1,200 in the last 24 hours. Where's the next support line? - asked myself.
What do analysts say?
A Bitcoinist analyst said that Bitcoin's movement is drawing a declining triangle, which is a bear market signal.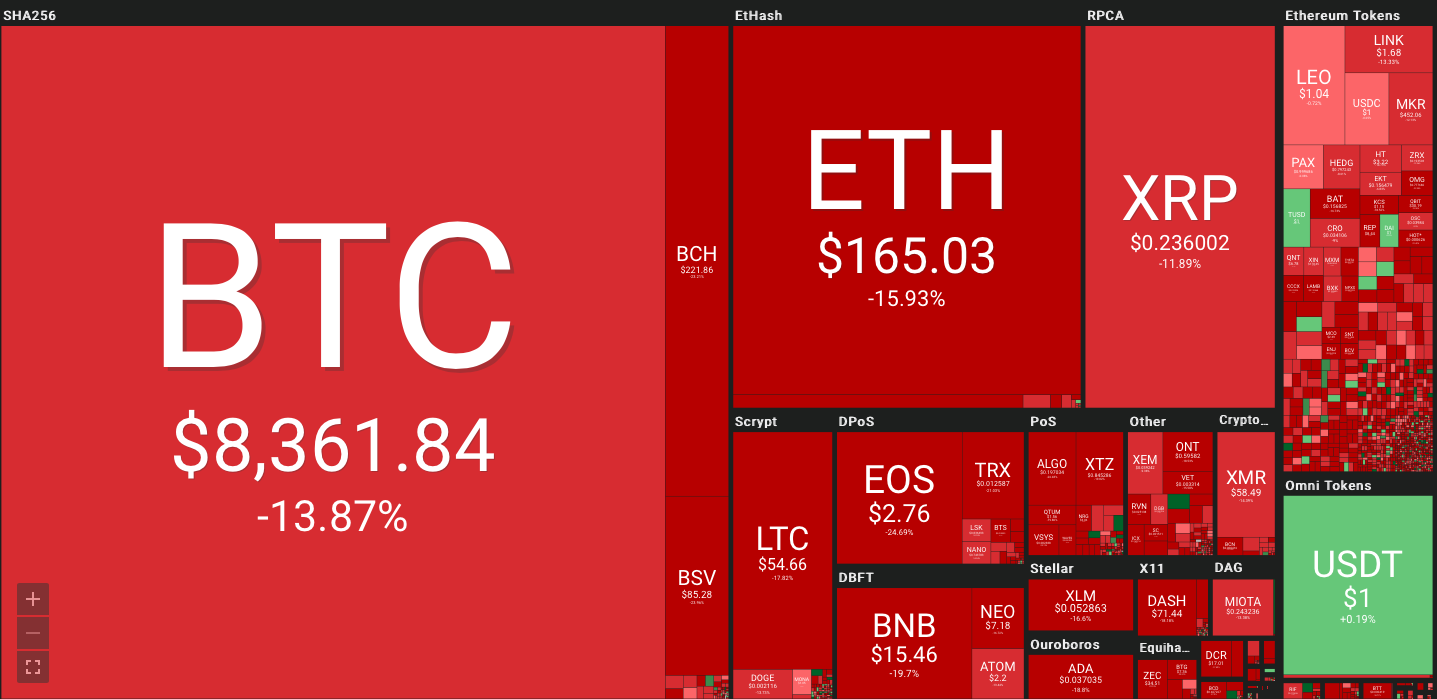 Daily exchange rate changes - Coin360
Some investors, myself included, were hoping that BTC would break this resistance, especially after last week's altcoin rally.
According to Coinmarketcap, the lowest level was $ 8,370 in the last 24 hours, unprecedented since mid-June. This fall of almost 14% swept the entire market. Bitcoin Cash and EOS have about 25%, Ether nearly 16%, Litecoin, Ripple, Binance Coin, Stellar and dozens of altcoins also earned double-digit losses.
What about Twitter?
Like many others, Nye waited for this fall to build more extensive Bitcoin stocks.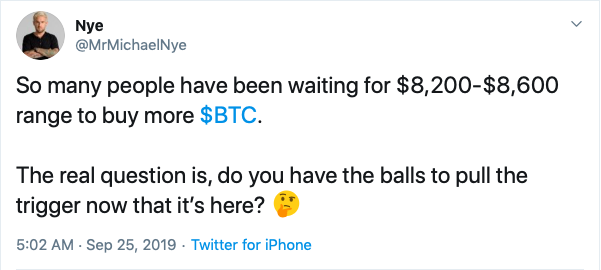 Pomp's twitter feed says that he started buying yesterday.

Many of his followers said that he should have waited a couple of hours. He added that, in his opinion, the cumulative value counts, so he will continue to grow his Bitcoin portfolio.
Fortunately, yesterday I was just thinking about whether I should buy some coins or not, but today I'm sure that I'm going to convert some of my savings to Bitcoin.
Click here if you would like to buy Bitcoin.
Click on the stars to rate the article! :)